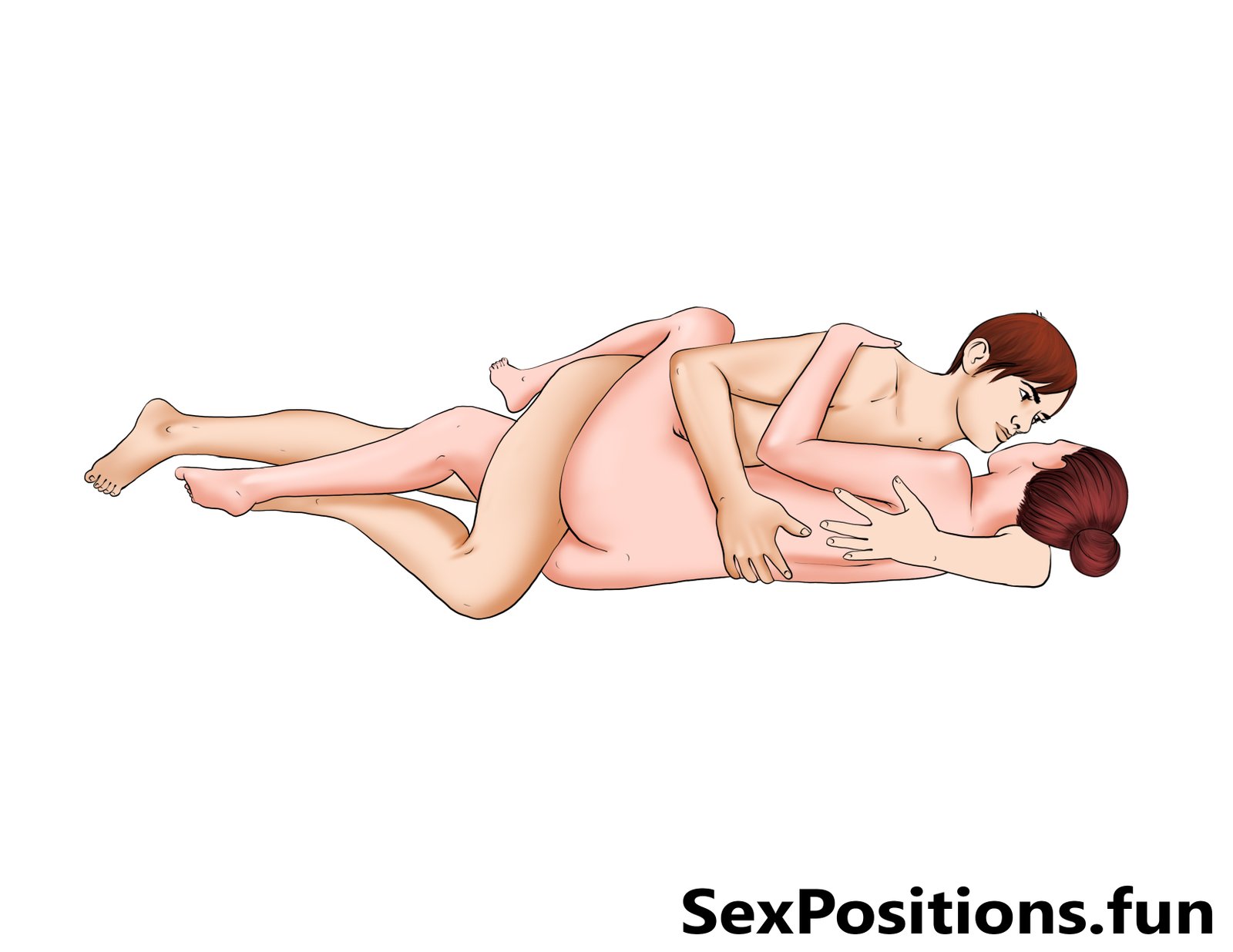 Let us get up close and personal with the Zen Pause sex position. In this position, both the man and the woman are seen cuddling with each other. The woman and man are facing sidewards but are looking at each other. It is a passionate position because you are facing each other. It resembles a position that helps you to become 'one'.
The woman places one leg on her partner's hips and the other is slightly bent and rested. The man's leg is between her legs and one is straight. He hugs her body and thrusts his penis inside the vagina.
He can suck her breasts during this posture and even kiss her passionately. As we said, this is a highly passionate and romantic position to perform.
The perfect sideways position in which you can look at each other. There is something ultra-sexy about looking at each other during sex.