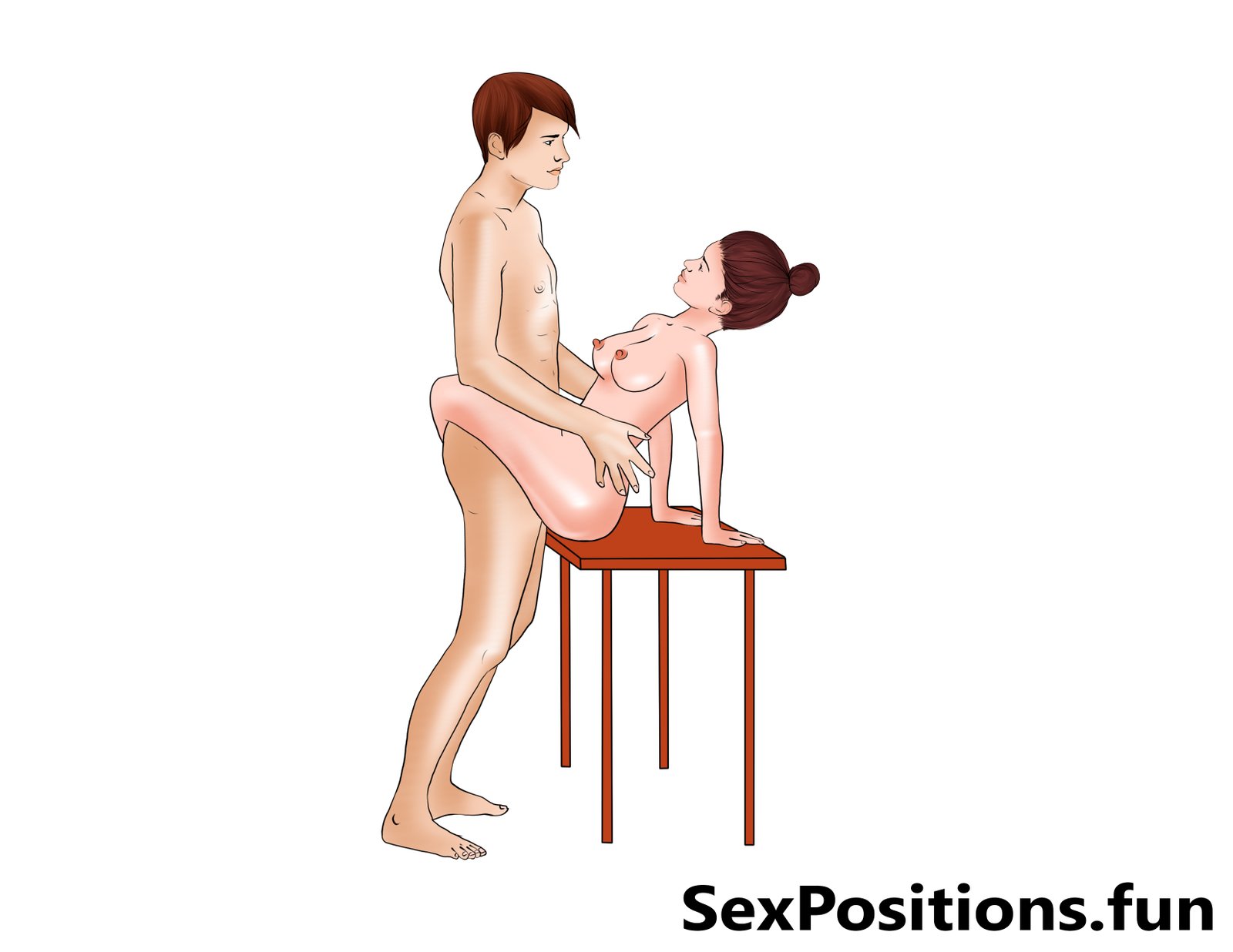 The padlock sex position is also called as the leg lock sex position. The woman sits on top of a waist-high table or furniture, making sure that her bottom is at the edge. She leans backwards and plants her palms on top the table, and she arches her back. The man stands in front of the woman, and she straddles her legs on the man's waist, while she throws her head back. The man holds on to his lover's side bottom in order to keep her steady and anchor his thrusts.
The man enters the woman's vagina from the front, while she locks her legs in the man's body. This sex position allows for a rough sex, and the man can even lift the woman's bottom for more sensual penetration.
The man has a great view of the woman's breasts, and he can lean down and suck on the nipples.