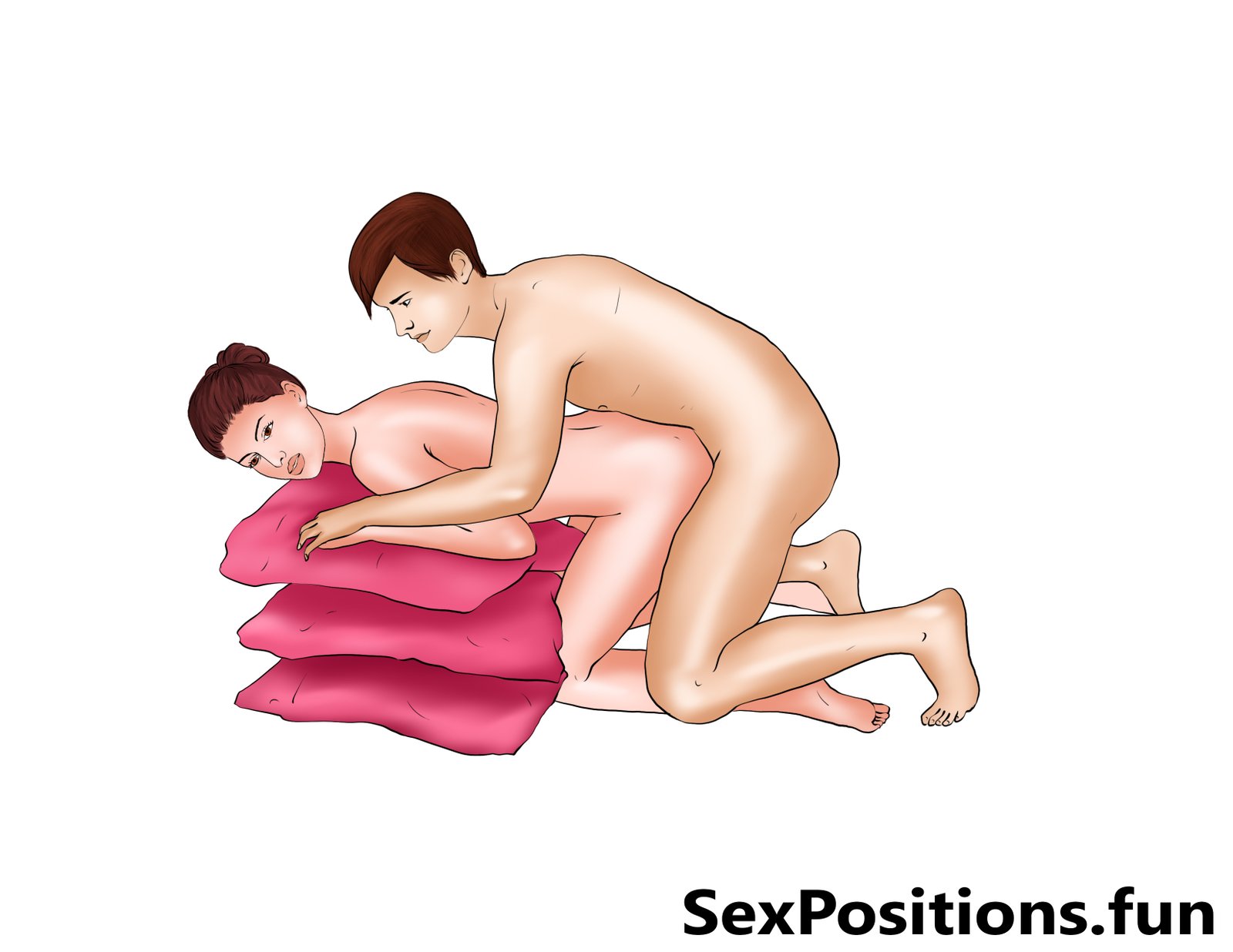 The magic mountain sex position is a very intimate rear entry position. The lovers must stack a couple of pillows piled on top of the bed, and the height should be enough to create a natural arch for the woman's back. The woman then kneels in front of the pile of pillows, and she leans forward and places her elbows on top of the pillows to elevate her chest and head.
Her legs are kept together, and then the man kneels at his lover's back, placing his legs outside the woman's legs. The man then leans forward, plastering his body in the same direction as the woman's position. He places his hands outside her elbows in the same manner as her arms are positioned.
Both the man and the woman are in the same formation, with the woman beneath the man. And then he enters his lover in the vagina.