The curled angel sex position is so much like the spooning position, which is a rear entry sex position. It is also known as the Anjou style. The woman lies on her left side, curls her legs, and then she lifts her knees in the direction of her chest area. The man positions himself at the back of the woman. He lies on his left side and positions his legs in the same form as the woman's curled legs. Their legs are both kept together and tightly close.
The man's right arm hugs the stomach of his lover, while the woman's hands are kept between her thighs and stomach. The man's left elbow is planted on the bed in order to slightly raise his upper body and keeps his head looking down on his lover.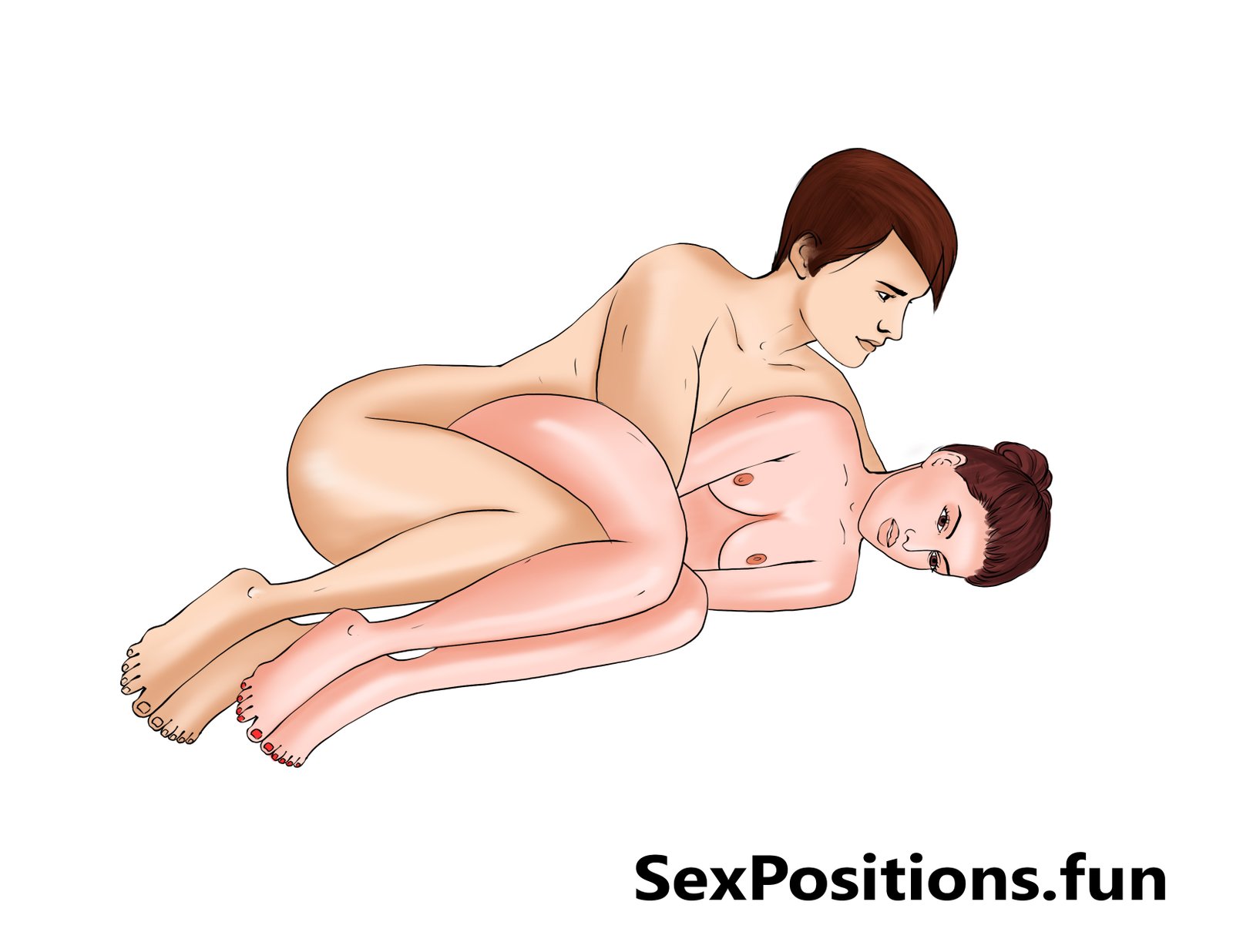 This position allows the man to stimulate the clit of the woman for heightened pleasure.