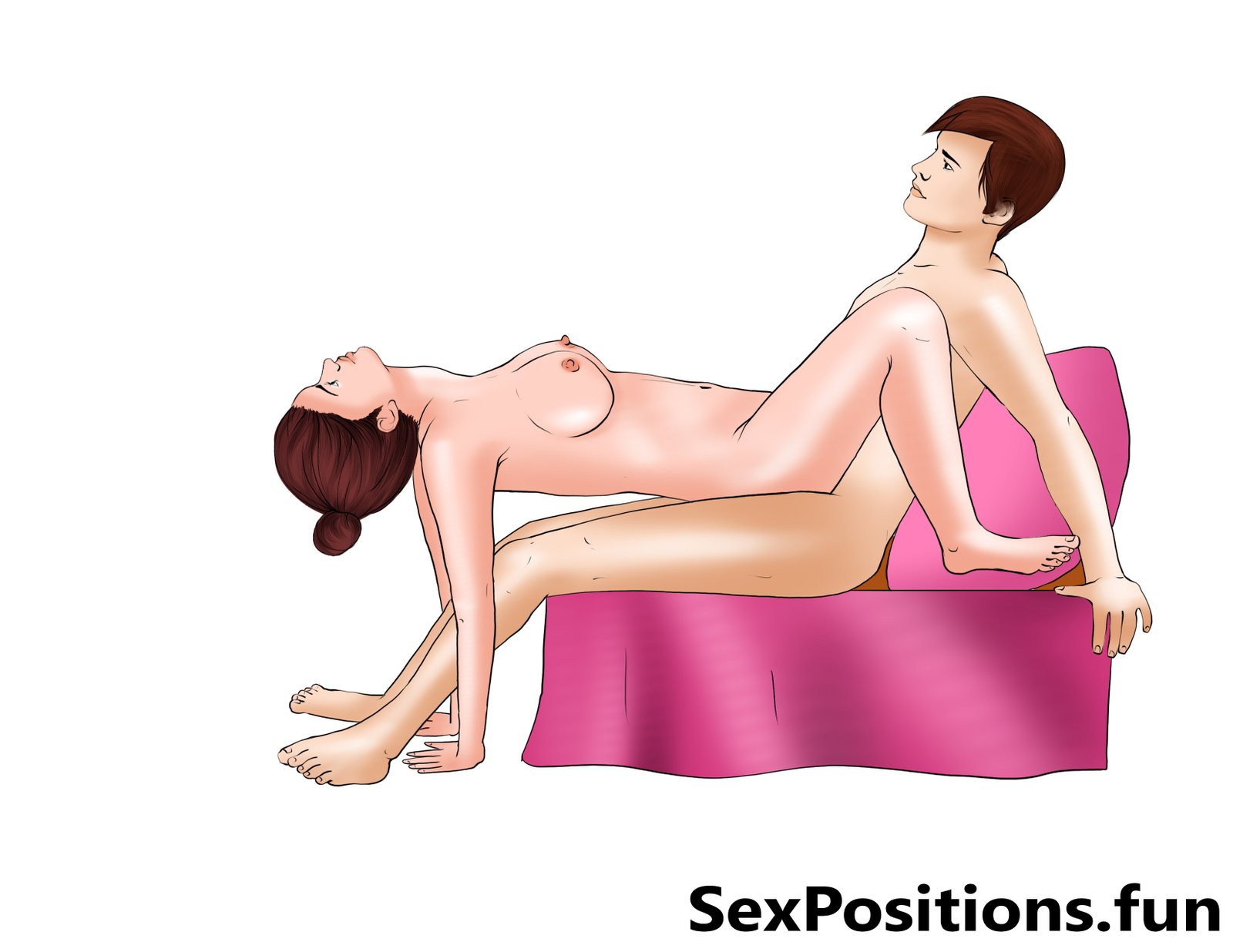 The backward slide sex position is a very sensual position that is quite advanced in nature. This position requires a man with a long and flexible penis and a flexible woman. The man sits halfway through in a comfortable single sofa, with his legs wide apart. He leans towards the sofa head and rests his head.
The woman climbs on top of the sofa and squats on top of her man. She plants her feet at the back of her lover, and then she leans far back until her hands are planted on the floor, on the sides of the man's feet.
The man holds on to the thighs of his lover to help stabilize her. He enters her and she moves on top of him through the use of her feet and hands as leverage.
This is a very sexually evocative position since the man can watch the woman's passion.